October 28th, 2010
Yonder Bootie from alloy.com
Distressed faux leather upper; rubber sole
in gray and black
$52.90
These boots are known as chelsea boots. A little history lesson for you all from wikipedia:
Chelsea Boots (also known as dealer boots) are tight-fitting, ankle-high boots that originated in the Victorian era, and were originally associated with horse riding. The most notable feature of the Chelsea boot is its elastic siding, running from the heel to the top of the shoe. The design began as a type of riding boots known as paddock boots or jodhpur boots. Chelsea boots were considered an element of the 1960s mod scene, and they have recently become in fashion again amongst men as well as women. Similar boots are the heavier Australian work boots such as those made by Blundstone, which are popular in Australia.
The popular Australian Blundstone boot, known as Blundies.
A similar style was also known as Beatle Boots, since they were popularized by The Beatles, and these shoes were extremely popular with the "mod" crowd in London in the 60s.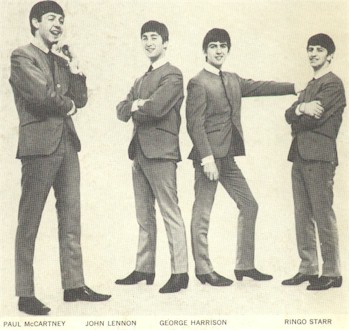 I first learned about the Beatle Boot, and the historic importance of the Chelsea Boot in a great book I got at Urban Outfitters called Fifty Shoes That Changed the World. A surprisingly great read! You will learn all about the different types of shoes and their historic significance.
By the way, Alloy.com, a site I remembered from my youth and on a whim decided to check out again, has a surprisingly large selection of trendy "unintentionally vegan" shoes. If you are looking for a going out shoe, you will find one here. Five inch heels abound! I have added Alloy.com to my Vegan Shoe Shopping Guide at the top of my website, so feel free to check that out if you haven't already.