October 13th, 2010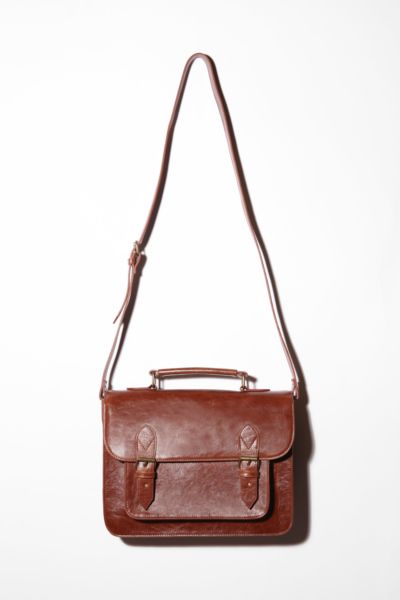 Urbanoutfitters
Polyurethane, mixed metal (no leather)
$58.00
Comes in Black, Red and Brown
This is an awesome bag because it seems to be an exact replica of a 1940s English school satchel. So cool. So full of history!
1940s English school supplies.
This bag was featured prominently in the film
An Education,
which I thought was pretty bad though I agreed with everyone that the outfits in it were great.
Carey Mulligan in An Education. Note the bag!
One of my favorite fashion bloggers,
Lulu Letty
, who loves old fashioned menswear inspired looks has been wearing this bag in almost all her recent outfits.
Well if that doesn't inspire you…how about imagining Harry Potter himself carrying a bag like this. Hermione's books would never fit in it. Well….
What think you of this vintage inspired look? I guess it can be from the 40s or the 1960s (the time when An Education was set) and beyond.