March 7th, 2013
I found a great site for unintentionally vegan shoes– Urbanog. Weird name, but it seems like all of the shoes on their site are vegan and made with man made materials (let me know if you find this isn't true). They have a huge selection, and the some of the shoes are pretty cool. Definitely better than a lot of the cheap vegan shoe online retailers I've come across. Check it out, if you are in need of some type of vegan shoes. I will add this to my article "where to find cool vegan shoes online".
I was looking for some thigh high boots. I am tall, so I have some tall boots, but they only go up to my knees. I wear black legging like pants basically every day, and a great shoe to wear over them, I think, would be black knee high/thigh high vegan boots.
I like these. Not that tall, but getting there.
I like these also.
These aren't boots, but I thought they were pretty cool. They look better on the model,  if you click on the link–I just couldn't find a good pic of them.
vegan heels
These are pretty cool, too. Very Goldfinger, or GoldMember.
Remember Beyonce in GoldMember?
Just for old time's sake!
In other news, I am having a birthday party on Saturday. And I'm calling it a vegan birthday brunch. I am really excited about it! I made fancy invites on paperlesspost, and am getting 40 balloons in pink, purple and yellow, pink and purple streamers, party hats…I am cutting out a pic of each guest and putting them on the hats…I am having vegan appetizers served on silver platters by my sister. Best of all, I am having it catered by Blossom du Jour, with their amazing sandwiches..my favorites being the Burrito Grande and the avocado fake chicken sandwich. I already want to plan like 10 more parties.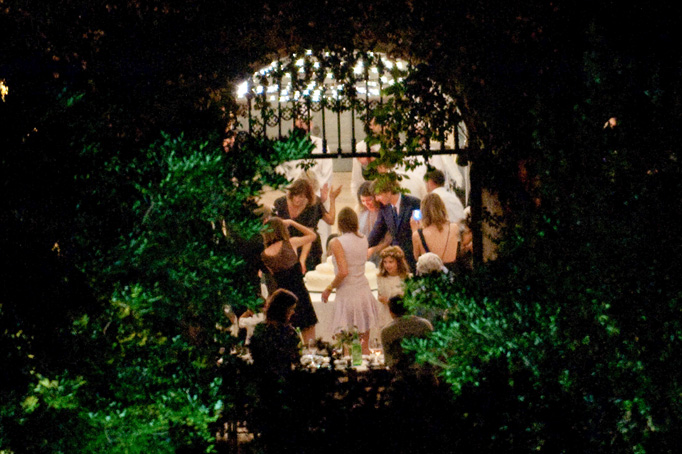 So excited. For the past couple of years I have really hated my birthday. I felt like I was getting older, and didn't have any better clue what I wanted to do with my life. Then the other day I remembered turning 10, and having the same feelings. AS I turned ten I remember sitting under the piano reflecting on getting older. And now I'm so much older. It makes me realize that instead of agonizing over the inevitable passing of time, the only thing to do is celebrate the time we have left. Don't consciously make yourself upset, simply seize the opportunity to make this birthday a happy day, and one to remember for the ages.
Your thoughts? Do you have any tips for entertaining? I'm really out of practice.
TTYS all. have a great Thursday!