October 14th, 2012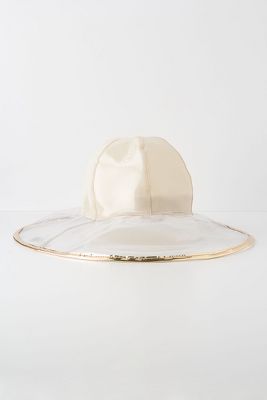 Check out this PVC rain hat I found at anthro.
It is quite exorbitantly priced at $198, but it is really awesome. Never seen a rain hat like this! It reminds me of Singing in the Rain!
I like the halo thing it has going on.
One cool thing about rain gear–it is always vegan! (almost always…that is).
What about clear umbrellas? Cool. That's Lana Del Rey…are you a fan? I def am.
On Facebook, I am posting some awesome picture books from my childhood starring animals. So cute.
If you want to be in on the action, join me there at My Non Leather Life on the FB.