Anyone who knows me well probably has picked up on the fact that I have a small obsession with Sweden. Nowadays Sweden is kind of a trendy place it seems, but my obsession with Sweden started long ago.
Check out my favorite Swedish person on the web, Fillipa Berg.
Like so many of my loves I've been recently realizing, my love of Sweden began with my first American Girl doll, Kirsten, a Swedish girl of strength and spirit.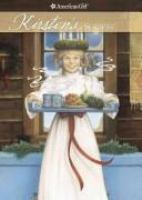 Well, to get to the point, these faux fur mittens remind me of her. I really really want them. They are even trimmed with Swedish ribbon.
Cold Snap Mitten from modcloth.com
$59.99
"ultra-soft, fully lined, faux fur mittens".
Hope you like them! Now that I think of it, these mittens remind me of something else as well. The children's book The Mitten. Have you read it?
Did you have an American Girl doll? I had Kirsten and Addy. What do you think of these mittens?
Comments