A Pink Ladies Jacket from Modcloth.
Ladies?? Modcloth describes it as "vegan friendly" and for $59.99, you know this has got to be made with fake leather. This jacket reminds me of one of my favorite movies as a child: Grease! Wearing this jacket I would feel like a member of the exclusive clique The Pink Ladies.
While Grease 1 is a classic, in my upfront and personal opinion, I prefer Grease 2. Cooler girl, hotter guy!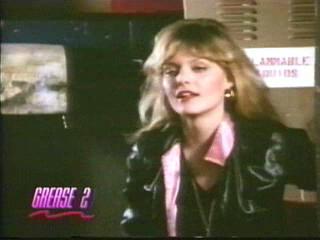 "If you really want to know, what I want in a guy, well I'm looking for a dream on a mean machine, with hell in his eyes".
And yes, that was from memory…
For old time's sake, and for the best way to get the FEEL of this jacket, let me remind you of a classic song:
[youtube=http://www.youtube.com/watch?v=RYB317pljts&feature=related]
Comments