There is a certain kind of shoe that has really grown on me. This style:
$68.00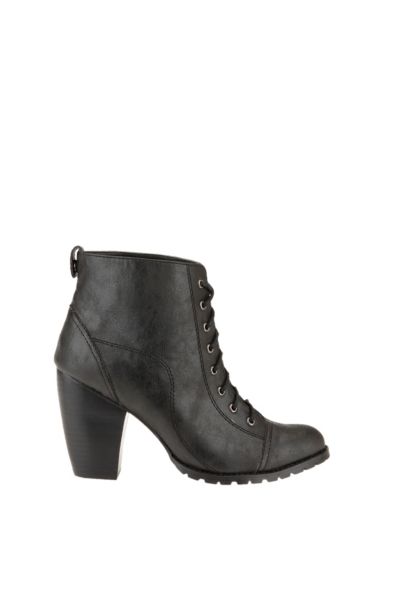 Deena & Ozzy Lace-Up Tread Bottom Bootie Heel
$ 68.00
both from urbanoutfitters.com
and a cheaper (but worse?) version from Forever 21
Workman Lace-Up Bootie
$27.80
I've written about her before, but these boots remind me of something Rhiannon from liebemarlene might wear. 

What do you think of this style? Is it a do or is it a don't (haha)?
Comments