Ok here are some new vegan shoes from around the web.
First of all, I made a purchase and now I own a pair of cri de coeur shoes. I love them. I got a compliment on them already but it was from a guy who was trying to con me into giving him money…not sure that counts. I wrote about them here and a very similar one from urban outfitters here. I intend to put some swiss ribbon around these or paint them with little blue flowers to achieve a sound of music like effect. I used to see those kind of shoes in the Gorsuch Ltd. Catalog when I was younger and read a lot of catalogs.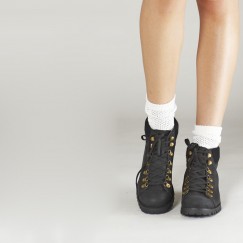 1. First from Urban Outfitters, there are really nice looking vegan riding boots. These look very classic, and I have always wanted a pair of shoes in this style.
These classic vegan English riding boots recall to mind the Mitford Sisters, Kate Middleton and Ralph Lauren himself.
They have a five star rating, are totally vegan, are $68 and you can buy them here.
2. Next is another shoe from UO, that reminds me of a Guess ad.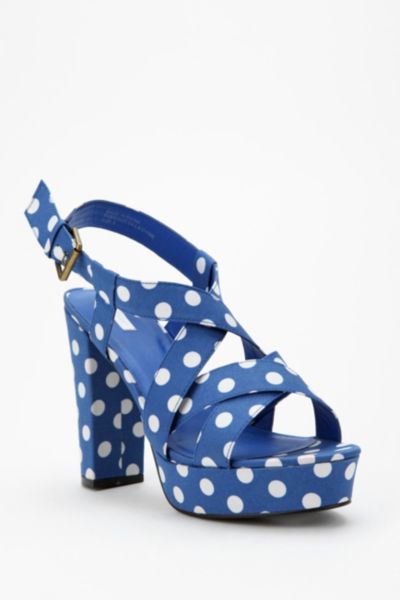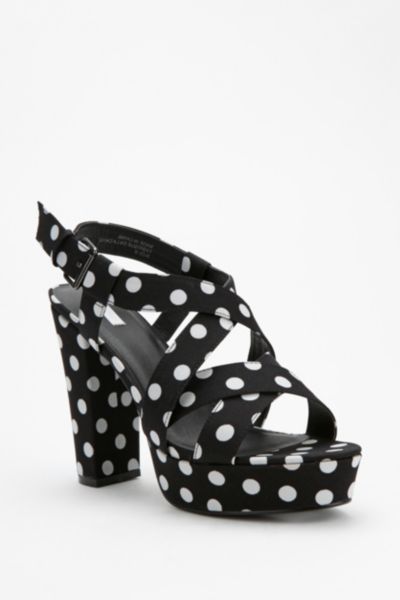 Check them out here, $ 69, totally vegan–obviously.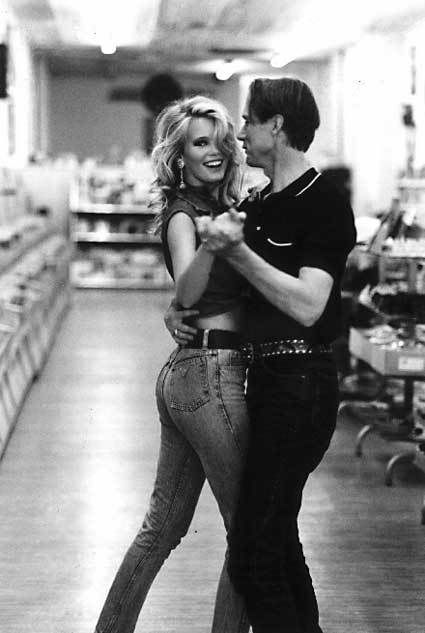 I love vintage guess ads, and did a big post with lots of them on my other blog here, if you are so inclined to delve deep into the history of vintage guess ads from the 80s and 90s.
3. Guys, by the way saddles shoes are becoming a hot trend! Check out the lookbook for this brand current/elliot (why does that name annoy me so much)
On that note, why do all look book images with models looking all hunched over and like sad bored little girls annoy me so much. Why can't they look like they are enjoying life for once. I think that is one of the reasons I like vintage Guess ads so much. Anyway, saddle shoes–You heard it here first, am I right? Such a trend setter! Jk.
4. Another UO find, a vegan chelsea boot. I had a great Chelsea boot that I wore for a couple years straight from Marais. However since they were vegan the paint scuffed up and the plastic underneath was revealed. People kept telling me I had to throw them out..so I finally caved in an effort to look more professional at work. This would be a good replacement–very simple.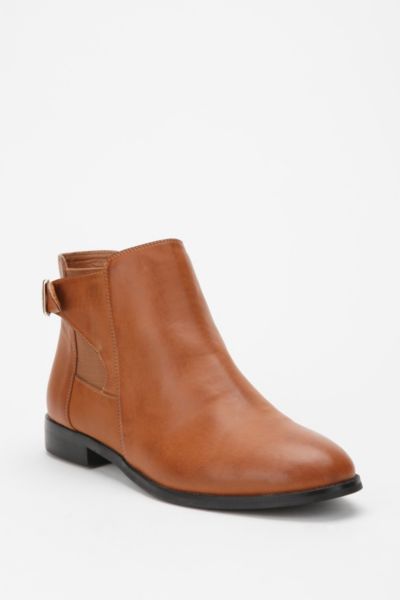 for $59, vegan chelsea boot, also available in black.
5. While searching the shoe section of UO I found an awesome shoe.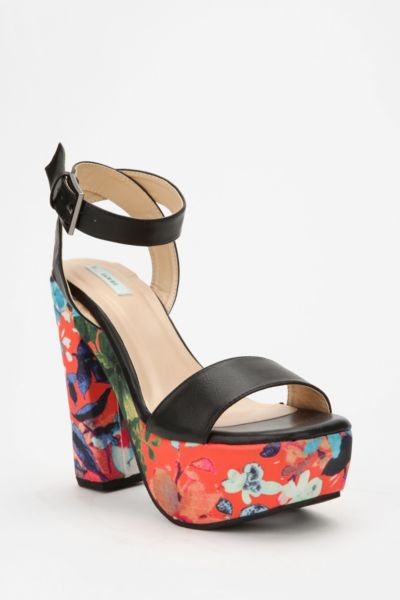 Happy Chinese New Year everyone. These remind me of a secret Chinese New Year Party I want to go to, but have no one to go with. You have to dress in vintage asian influenced attire. These would be perfect. I really like these. They remind me, a bit of a stretch here, of a movie I have been thinking about lately: Crouching Tiger Hidden Dragon. I kept thinking about the love story and the lanscape it took place in–the barren mongolian wilderness…or somewhere like that.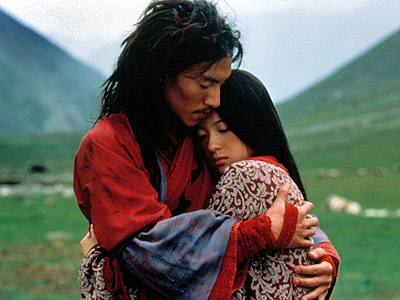 Back to the shoes…these vegan asian inspired painterly platforms can be bought here…and I hope they will be bought..for $59.
6. On a different note, I like these a lot.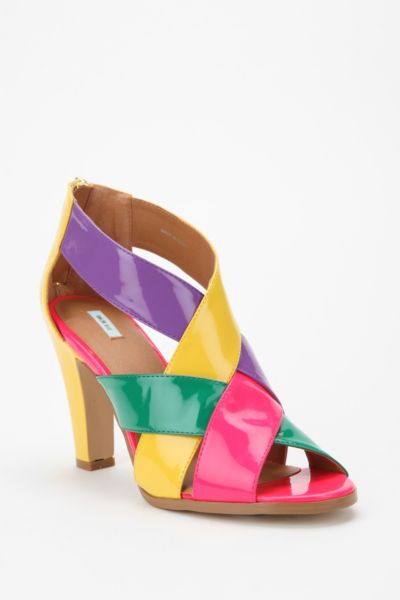 They are vegan, and look like something Jessica Chastain's character from The Help would wear. Did you see/like that movie?
Can be bought here, vegan rainbow heels, for $59.
Ok well I only got through Urban Outfitters…and this post is now long. So I will save the others for another day.
Tell me: What did you think of these shoes? Also, if you have any other leads or good vegan shoes you think I might like to feature–I will check them out and thank you! How is life? I think my next shoe purchase will be those candy colored vegan oxfords from the good guys though, I think they are coming out soon…
ttys.
Comments