Sorry to any men reading about that pic.
Ok now here are some cool places for men to get vegan shoes. I feel there are only a few cool vegan shoe companies for men, so in a way it is good because everything is simpler for them. They just have to go to one of these stores, buy the basics and they are set. Luckily all these companies are super cool so they can't really go wrong. I have to admit I don't really know what cool shoes are for men. I grew up with 5 sisters and have just one tiny brother, only 8 years old. But I do know a cool company when I see it so I will just list the companies with my thoughts, then the men can make their own selections.
This vegan shoe company has got you covered if you are a menswear blogging vegan hipster living in Brooklyn. I mean that with no disrespect. I think it is a great look and all the shoes are seriously perfect looking. You couldn't go wrong with any of those shoes. They also have vegan suits for men made without wool. Very important. Also actually cool looking vegan belts. And even fake suede vegan gloves.
I want these still: worker tan
Here is a pic of the founder Joshua Katcher
This is the second ultimate vegan shoe store for men, if you are going for a more Bob Dylan retro cowboy surfer 70s look. This store is amazing for vegan shoes for men and if I was a man I would totally work this look.
This vegan shoe company specializes in casual classic relatively inexpensive desert boots. What other shoes do you need, men?
check out my interview with the founder here
For the punks out there, hopefully you knew doc martens has a vegan collection. Iconic shoes for men!
This is another vegan shoe company with a lot of cool sneaker options for men.
6. You can also get your standard converse and vans…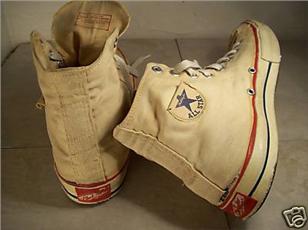 converse
if you are ok with your chuck tailors possibly containing a glue with an animal byproduct. Check out the controversy on my post "Once and for all, are converse vegan." And not all vans are vegan, but if you chat with customer service (which you can do 24/7 online) they will let you know which current styles are. (Quite a few are).
vans
Ok men, you're set now, right?
Let me know if you know of any other cool vegan shoe companies for men or where you get your shoes. And if you know of a man who needs vegan shoes, please share this with him, so he doesn't buy any leather. 
Comments